Top 10 Products from CABDA West
The Chicagoland Area Bicycle Dealers Association (CABDA) came to San Diego on Jan 16-17. We were pleasantly surprised to see brands from across the country show up for the 2-day regional trade show. The exhibitor list was quite impressive, and gave us an opportunity to see some of the latest trends in cycling up close. Here we give you some of our favorite products from the show.
#10 Nunn Immunity
Expanding on their existing line of hydration products, Nuun has introduce their Immunity line of effervescent tablets to deliver electrolytes and botanicals. Nuun says the product supports athletes with immune system health and hydration. A nice idea while at work or during the off-season.
#9 FSA K-WING AGX CARBON HANDLEBAR
FSA K-WING AGX Carbon Handlebar
The only gravel specific handlebars we saw at the show were these K-WING AGX bars from Full Speed Ahead. Designed for adventure/gravel/CX, FSA brings their own unique take to the cockpit with a sculpted cross-section and moderate flare. Interestingly, FSA also had aerobars in the gravel display, suggesting they are focused more on the gravel race segment. The bars weigh just 230g.
#8 Lake MX 1
Designed for all day adventures and aggressive riding, the MX 1 by Lake Cycling is an attractive shoe for gravel applications. Lake is solely focused on the foot, verses other companies that offer a host of other products. This dedication becomes evident when looking at their products up close, or if you require special sizing. We are very impressed by the quality and craftsmanship of the MX 1, and hope to try a pair in the coming season.
MSRP: $199
Ere Research Tenaci Gravel Tire
Switzerland based Ere Research is a tire brand you may not have heard of yet. Soon to be available in the US, Ere is looking to break into the road and gravel scene with a full range of tires. We took a closer look at the Tenaci, a 700c x 32 tubeless tire with a nice looking center file tread and healthy side knobs. Perhaps most interesting is how each tire comes with its own bottle of Stans and a valve stem, offering a complete package with everything one needs to go tubeless. These tires look promising for mixed surface riding, more to come as we will be testing these in the coming weeks.
MSRP: $90
#6 GU Hoppy Trails
You know the guy that can't wait to get back to the brewery on a long ride? This next product could fend off his thirst, the all new Hoppy Trails Energy Gel from GU. Coming soon to a GU retailer near you, these energy gels have a familiar IPA flavor with mild citrus notes. Cheers! Available later in 2019.
Our favorite torque wrench was on display so we had to share, the Lezyne Torque Drive. Coming in a nice small soft-shell case with all the bits you need, this beautifully machined tool has a removable handle and magnet to keep everything in one place. Best of all you get a 2–10Nm torque capacity.
#4 hidemybell mount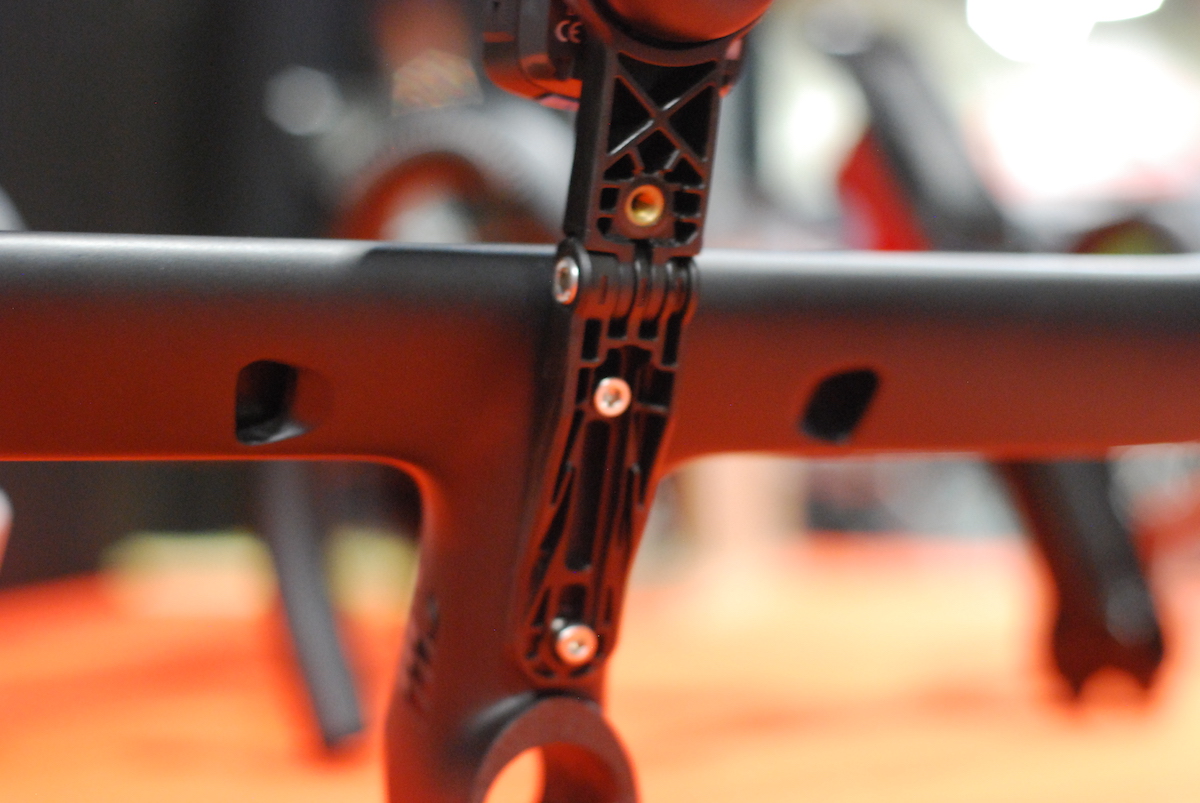 CloseTheGap HideMyBell Fi Mount
CloseTheGap makes some interesting GPS mounts that include an integrated bell. Good news for our Canyon Grail slinging friends, this will fit your handlebar/stem combination with 2 mounting holes on the bottom (a separate adaptor may be required). There is also a GoPro adaptor that can be installed underneath for connecting a camera or light. Several GPS adapters are included to fit Garmin, Wahoo, Mio, Lezyne, Bryton and Polar.
MSRP: $64.99
#3 NiteRider Lumina Dual 1800
With the brightest booth at the show, NiteRider had their full assortment of lights on display. The all new Lumina Dual 1800 caught our eye, a soon to be available 1800 lumen light with a dual LED set-up. NiteRider claims a 45min to 20hr run time, and weighs 258g. Its design should provide great peripheral illumination for evening rides or commutes.
MSRP: $149.99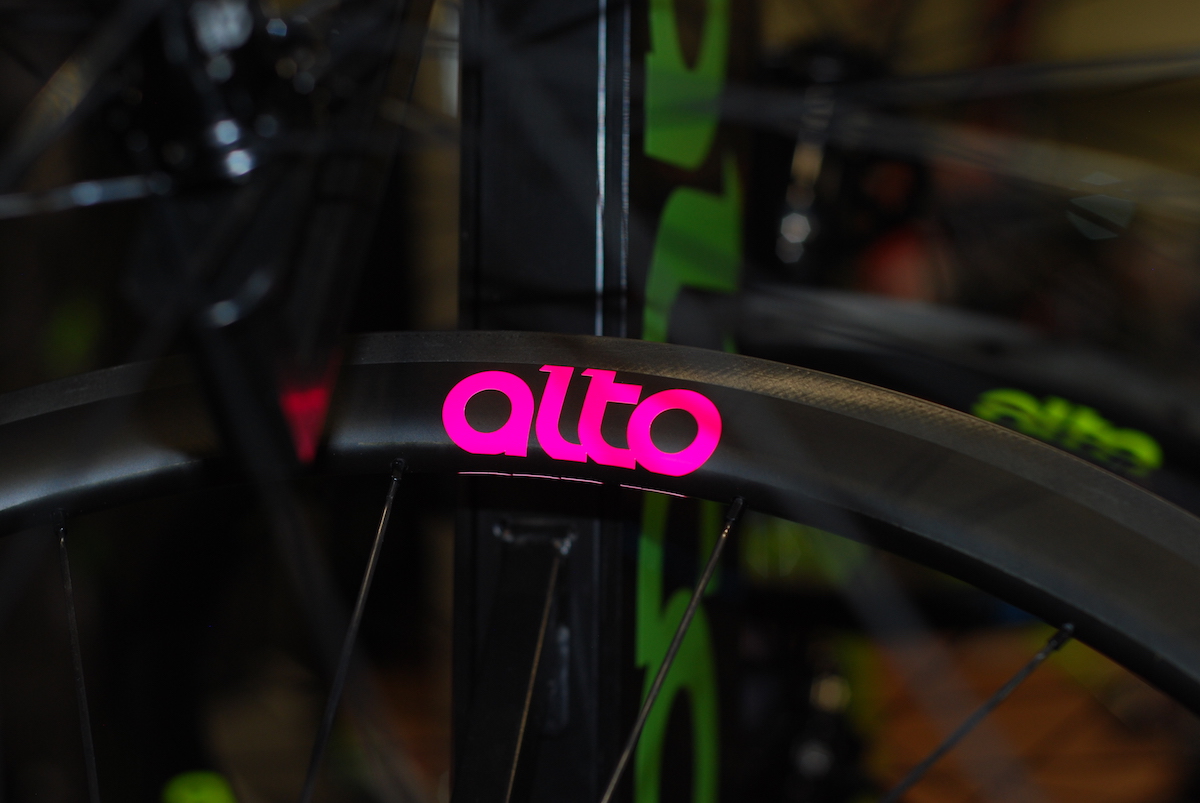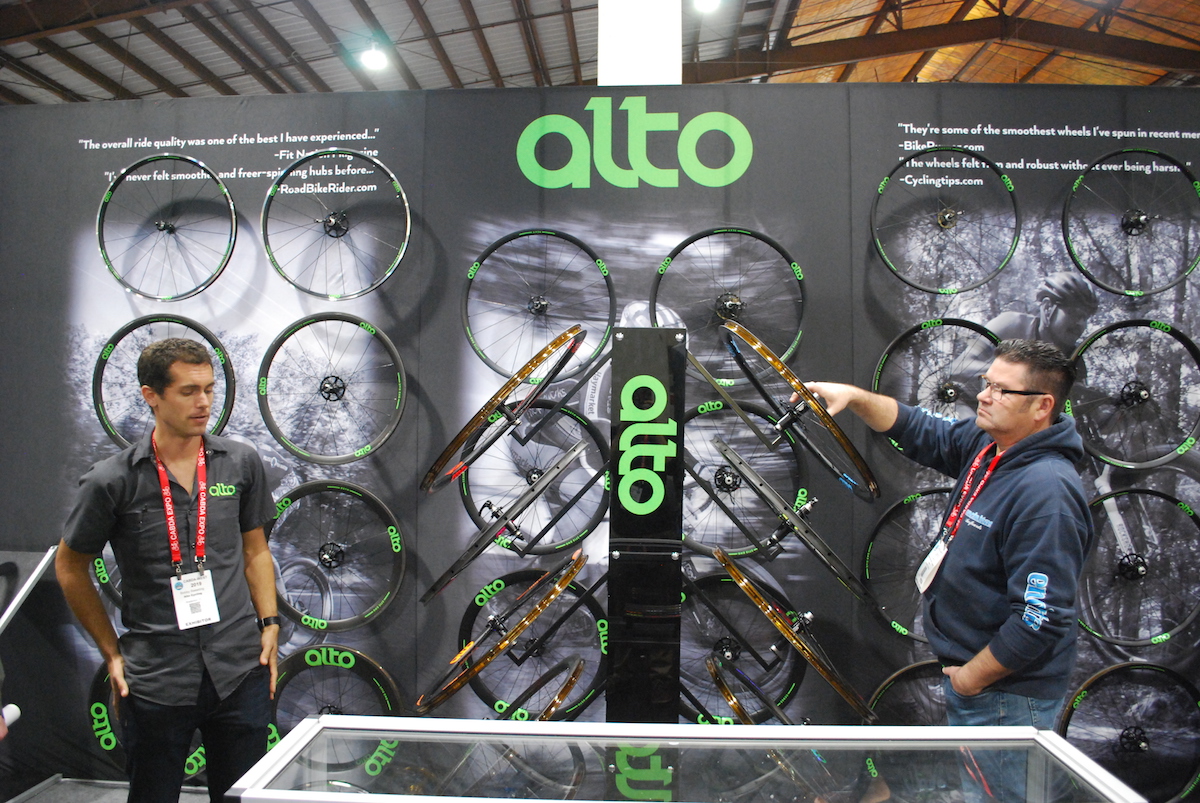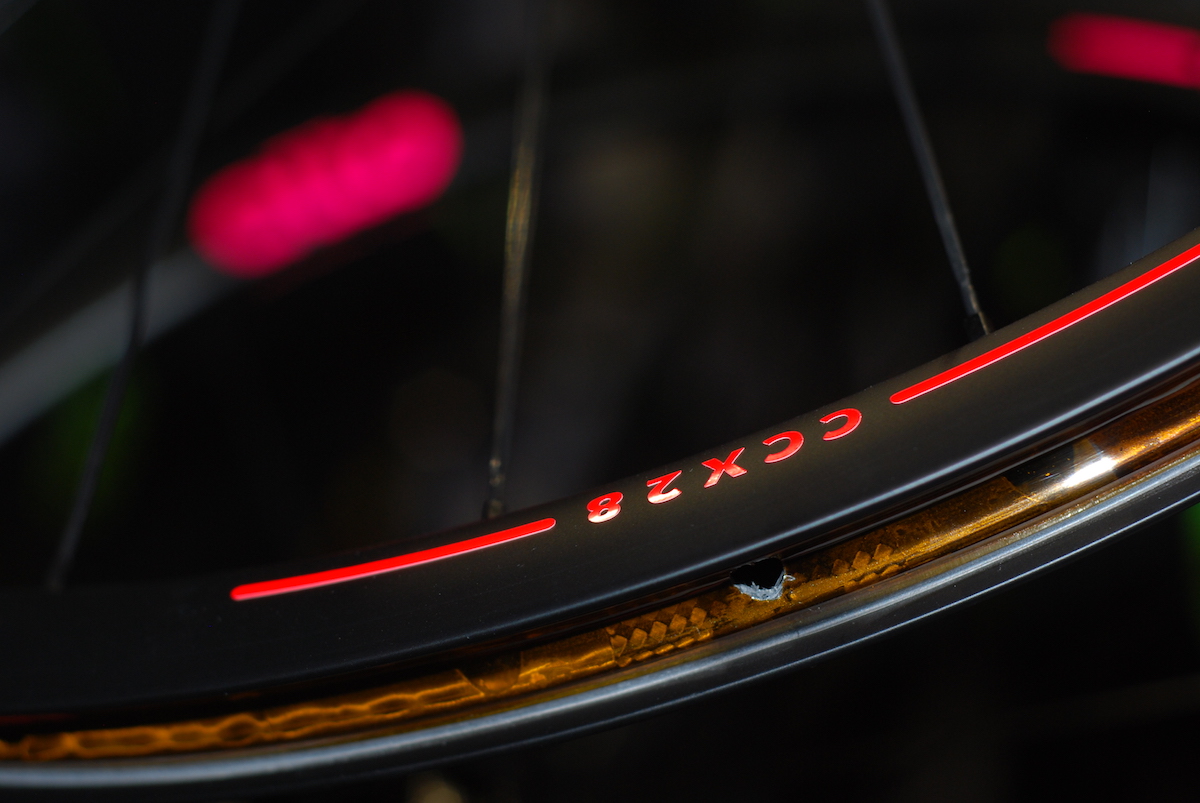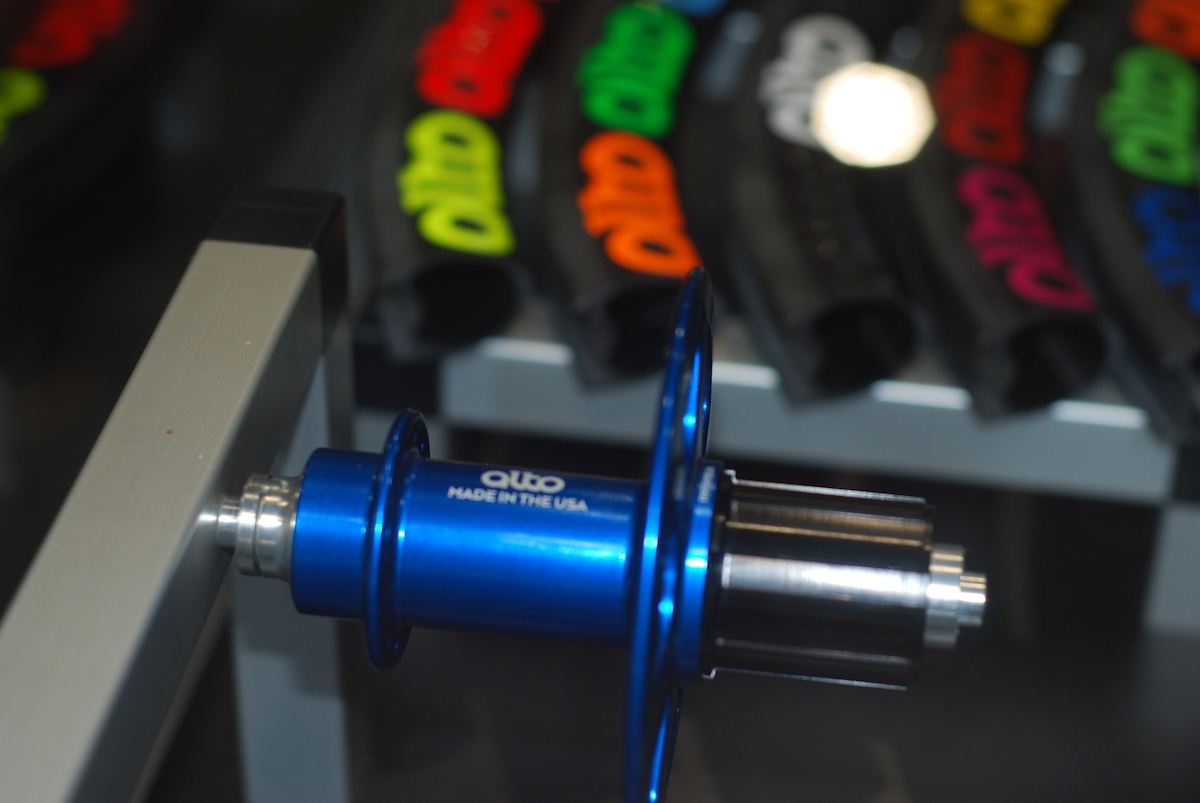 Alto Cycling CCX28 700c Gravel Wheels
The most eye catching display for us had to be with Alto Cycling. We chatted with Bobby Sweeting, CEO of Alto, on their gravel specific wheel offerings. He explained how their high pressure hookless system on the CCX28 allows for tire pressures up to 110psi, giving riders the ability to run everything from 25mm road tires up to 2.3inch gravel tires. The 700c CCX28 wheels weigh 1390g, and have an internal rim width of 21.6mm. We also appreciate that they are made in the USA and can be ordered with a wide variety of decal colors. Also be sure to check out Alto's 650b carbon gravel wheels, the CMX275.
MSRP: $2195 for wheelset
#1 Silca SEAT CAPSULE PREMIO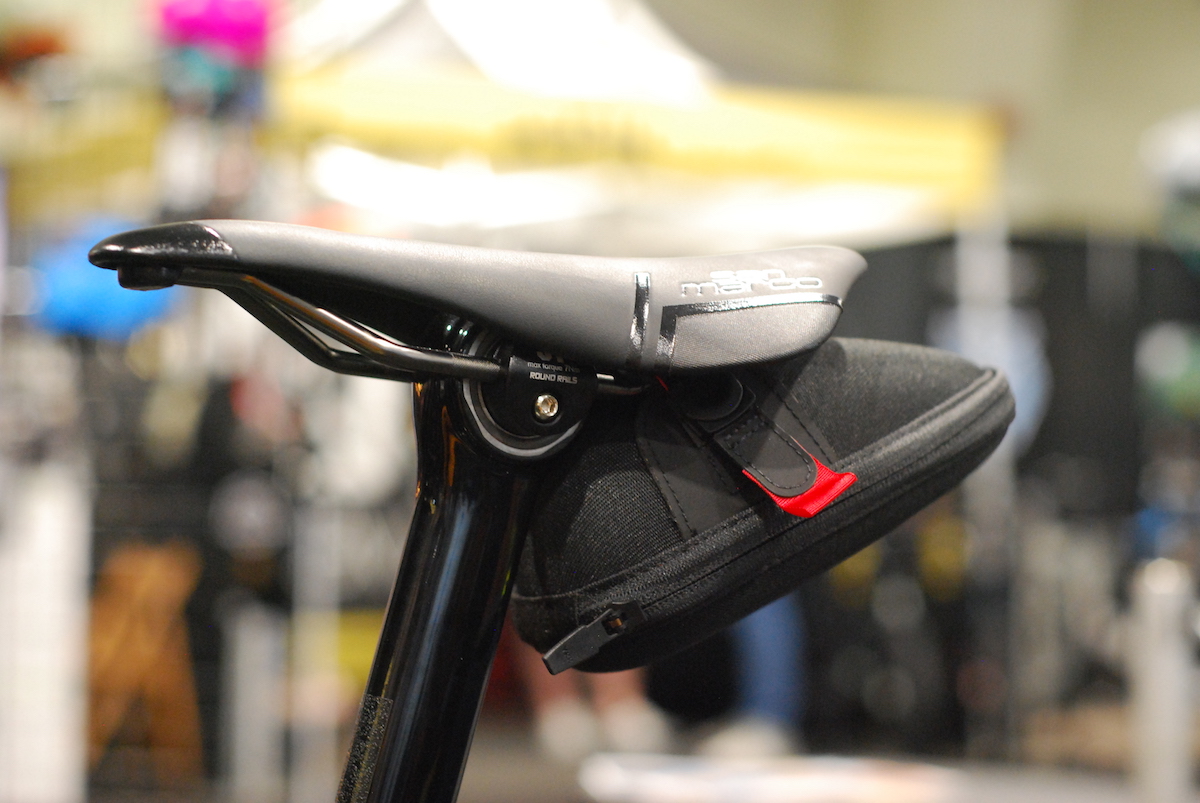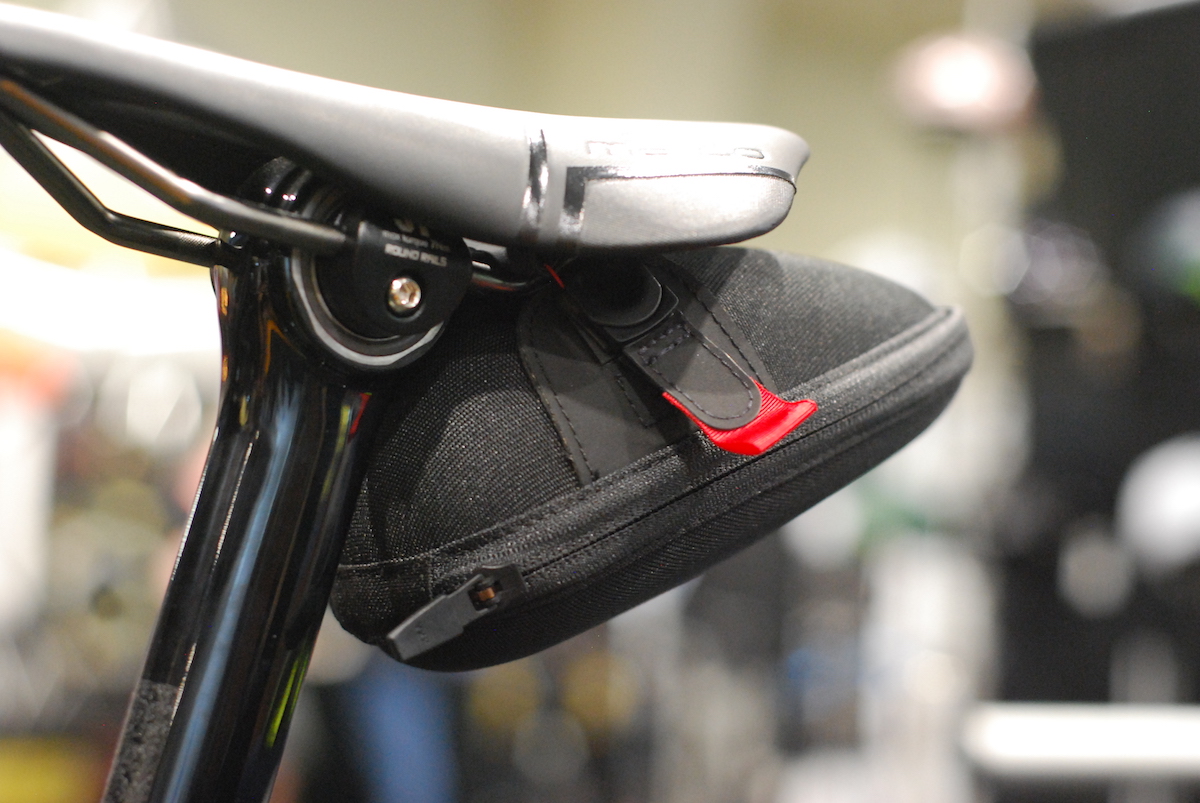 Our favorite product from the show, and one we were happy to walk away with, was the Seat Capsule Premio from SILCA. Indianapolis based SILCA is known for their well designed, high quality products. This bag immediately caught our attention with its unique BOA powered attachment to the rails. It has plenty of storage, but doesn't look bulky. The structured top profile allows it to sit perfectly on the saddle rails for a secure fit, it is dropper post compatible and stays clear from the seat post. If you don't like saddle bags, definitely give the Seat Capsule Premio a try.
Stay tuned for our Top 5 Gravel Bikes from the show, and look for more from CABDA as they follow up with the Midwest show in Chicago on Feb. 14-15.