Winter riding has its moments, even here in San Diego. Big temperature swings on a long ride and the occasional rain shower has often had us looking for the perfect upper and body solutions. We may have found a winner with the C3 Gore Windstopper Phantom Zip-Off Jacket. Made by Gore Wear, the same folks behind GORE-TEX, the Phantom has some unique features for maximum versatility and is made from high quality materials you would expect from Gore.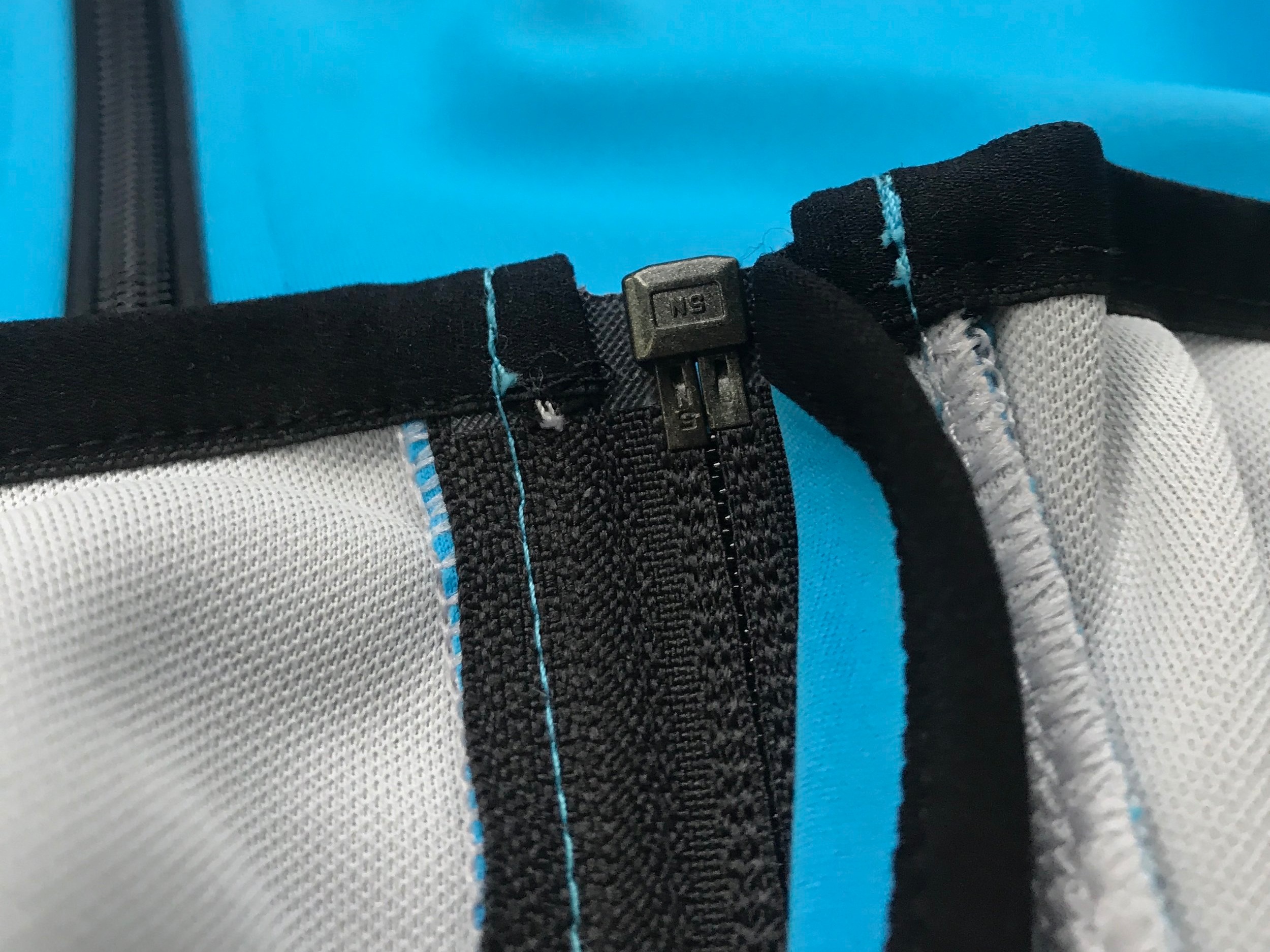 Available in Small to XXL, I got my hands on a Medium in the good looking Cyan/Black colorway. Made with Gore Windstopper technology, the jacket is fully windproof and can be used in a wide range of conditions thanks to removable sleeves. The jacket's construction blocks wind and water, while maintaining breathability and warmth. Out of the bag I thought the jacket may be a bit too bulky, but found it surprisingly comfortable and lightweight. It's designed with three rear pockets for convenient storage on the groad, as well as a zippered chest pocket for carrying other essentials close at hand. The materials are truly impressive, offering the features you want on any inclement ride. The Gore Windstopper fabric technology, combined with its zip-off sleeves makes the Gore Wear Men's C3 Gore Windstopper Phantom Zip-Off Jacket the most versatile and functional jacket I have ever tested.
If you're looking for a durable jacket that offers maximum comfort and protection, definitely give the Phantom Zip-Off a look.
Key Features
Adapts to rapidly changing weather with zip-off sleeves

Removable raglan sleeves zip off as the day heats up

Gore Windstopper is windproof, breathable and water repellent

Windstopper construction repels passing rain showers

Active fit follows your body without being restrictive

Zippered chest pocket and three deep rear pockets

Reflective print at zip and tape along hemline
Looking for a comfortable, well designed cold weather jersey that copes well on or off road? The next product from Gore may be another great option. While a vest or jacket can be a good option over the standard kit, there's something to be said for a dedicated jersey for colder conditions.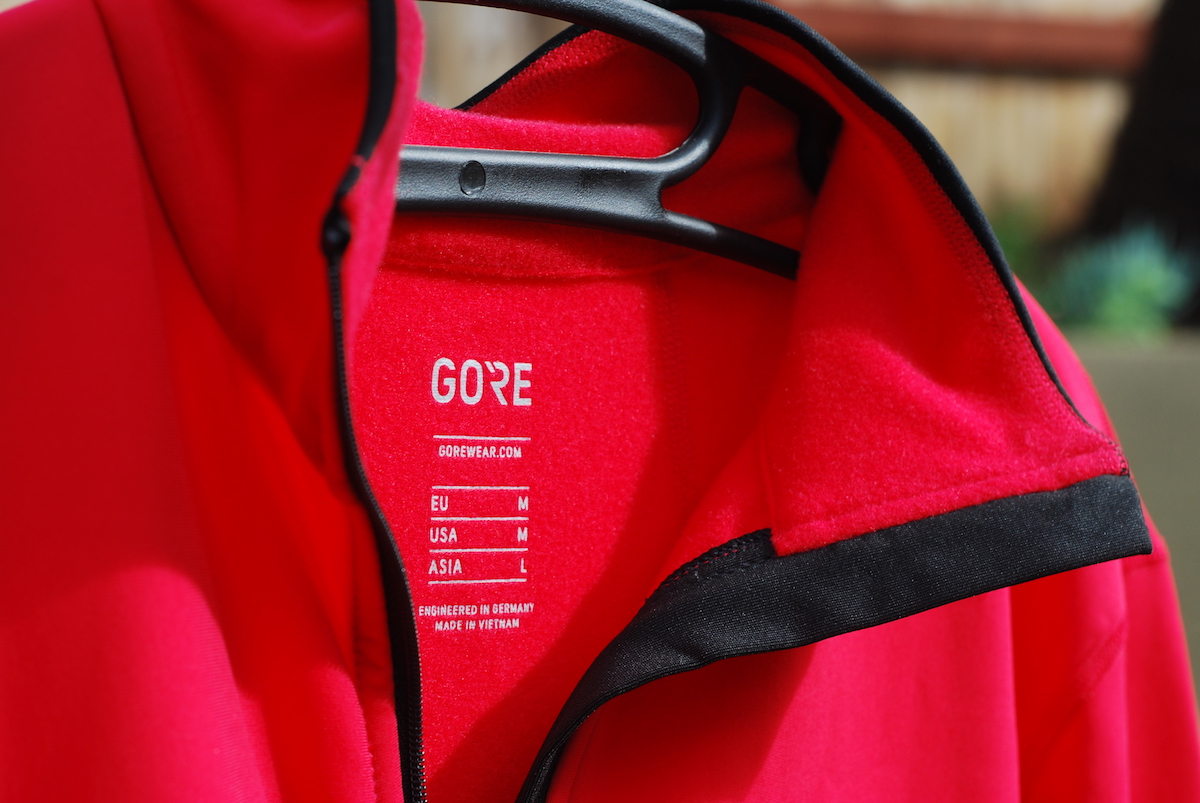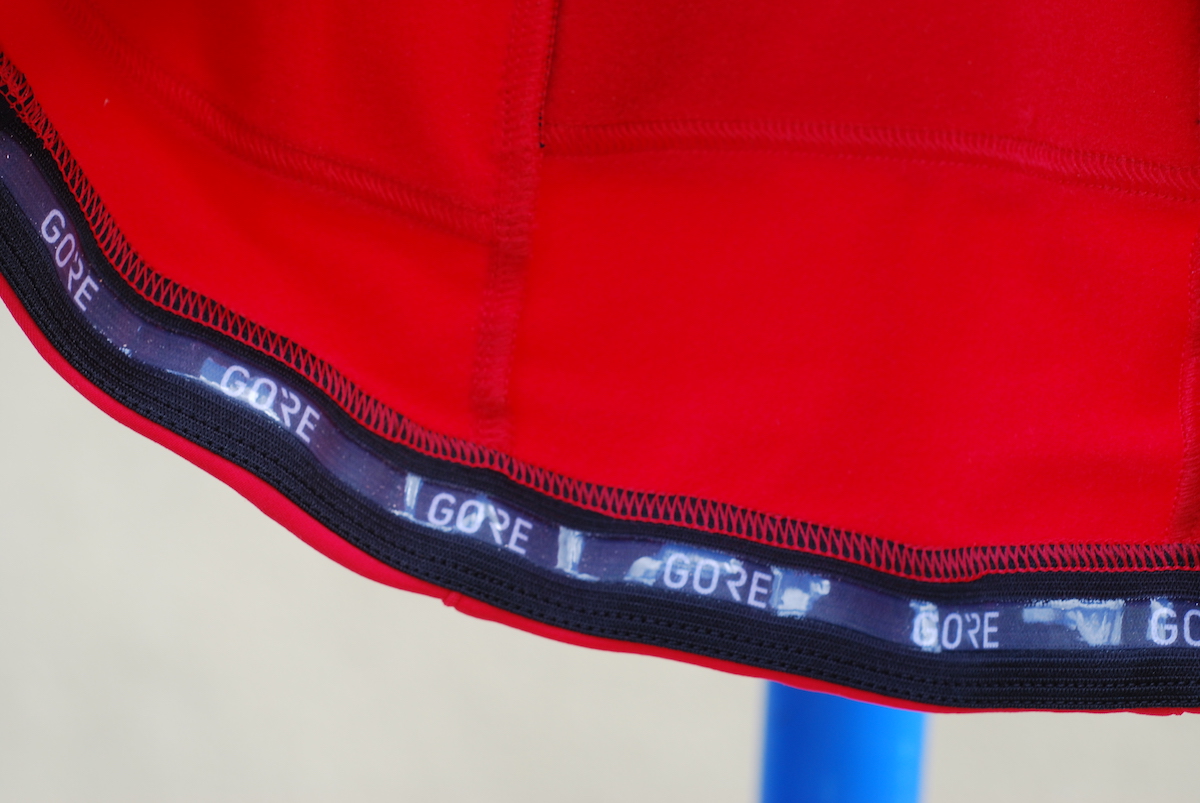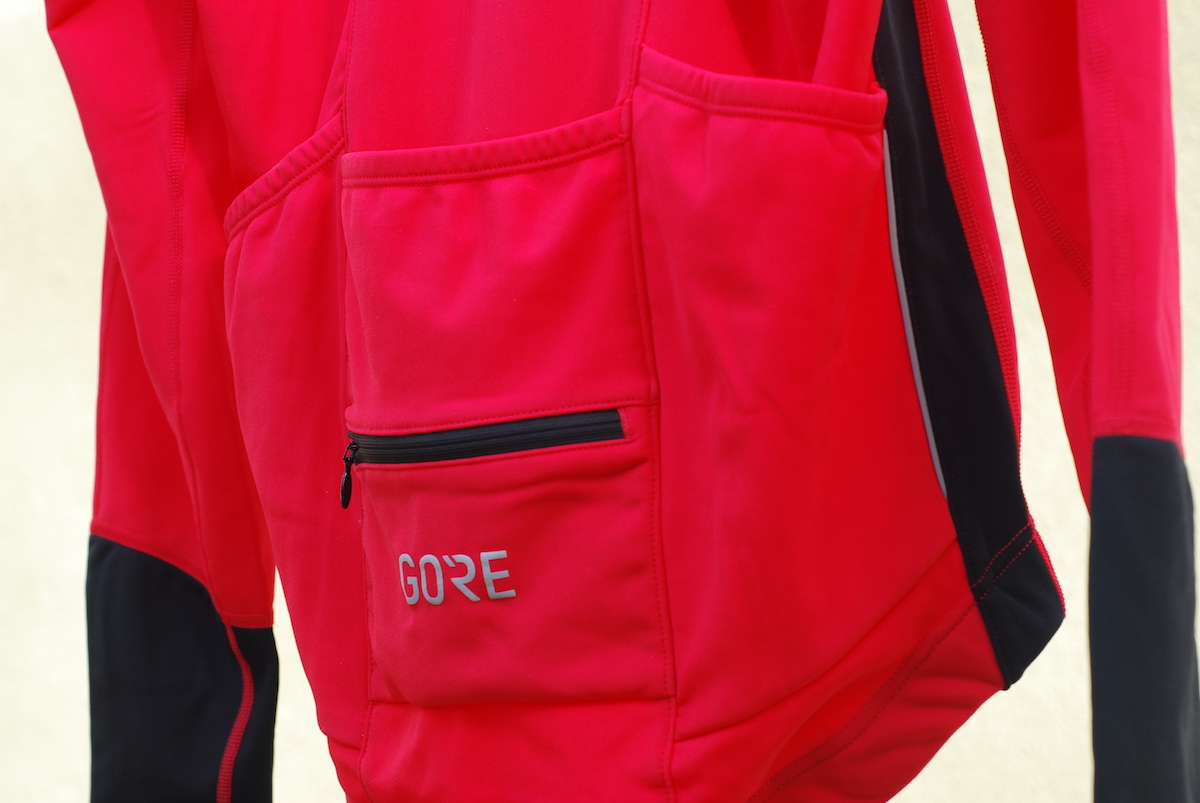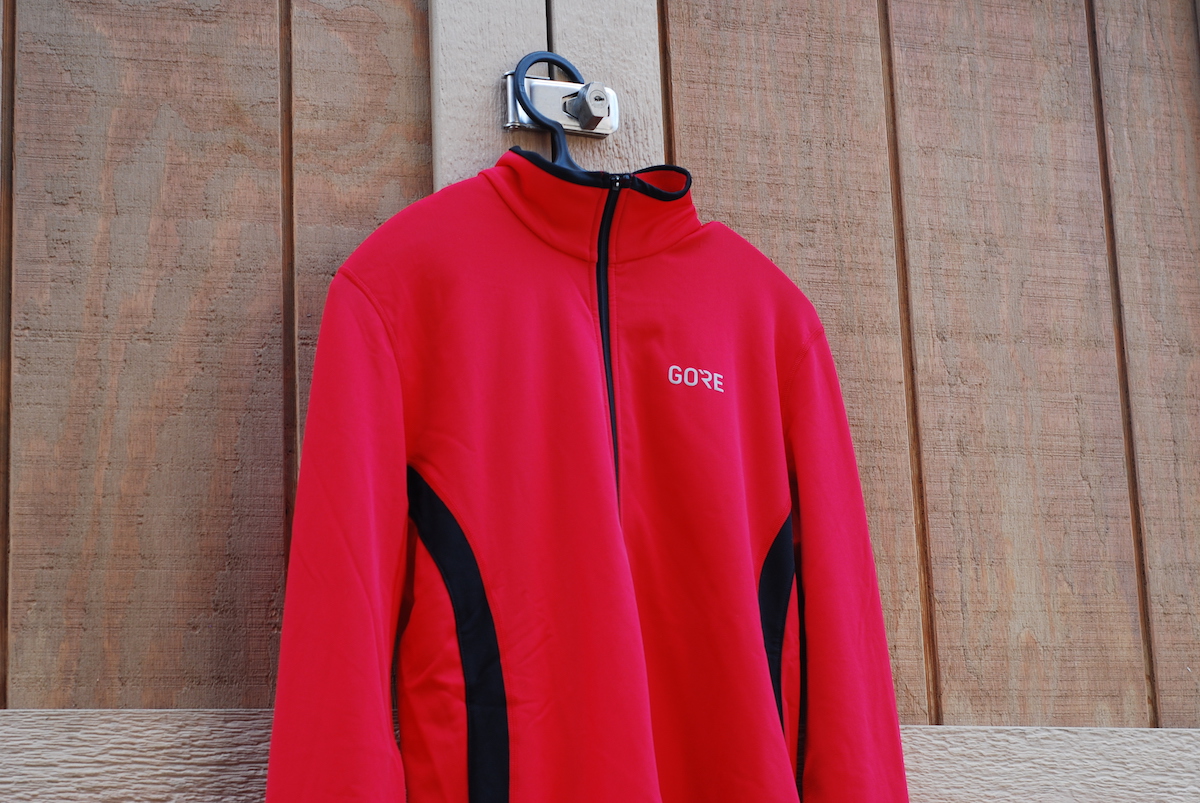 MSRP: $129.95
Offered in Small to XXL, I tested the medium Thermo in Red/Black. This form fitting jersey is well equipped for cold weather rides on road and gravel. I loved the cozy Thermo lining that you won't find on most long sleeve jerseys. Very comfortable on the skin, or can be easily combined with a base layer for added warmth. It's designed to replace a jersey, constructed to be form-fitting and even works well under a jacket or vest. As expected from Gore, it features high quality fabrics that manage warmth well.
Key Features
Long-sleeve jersey for chilly gravel cycling

Thermo lining is crafted for warmth and comfort

Reflective elements

Form-fitting design

Four rear pockets including one zipped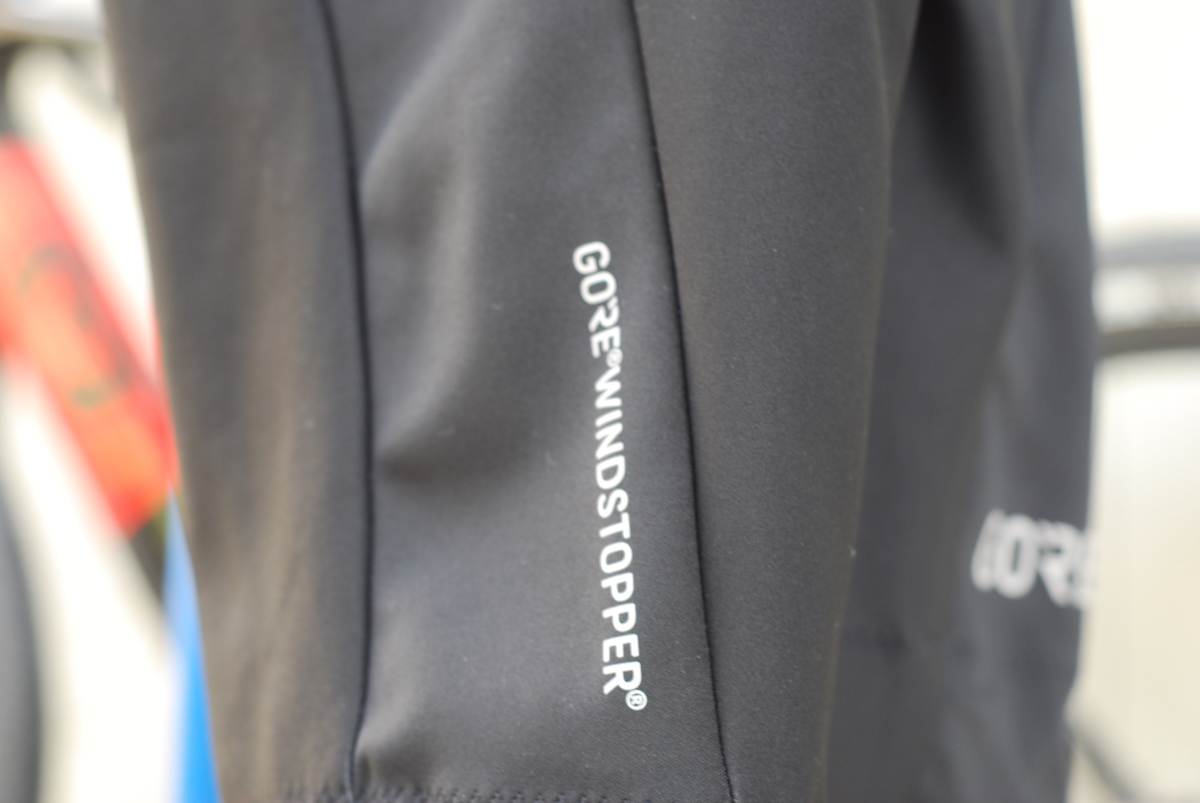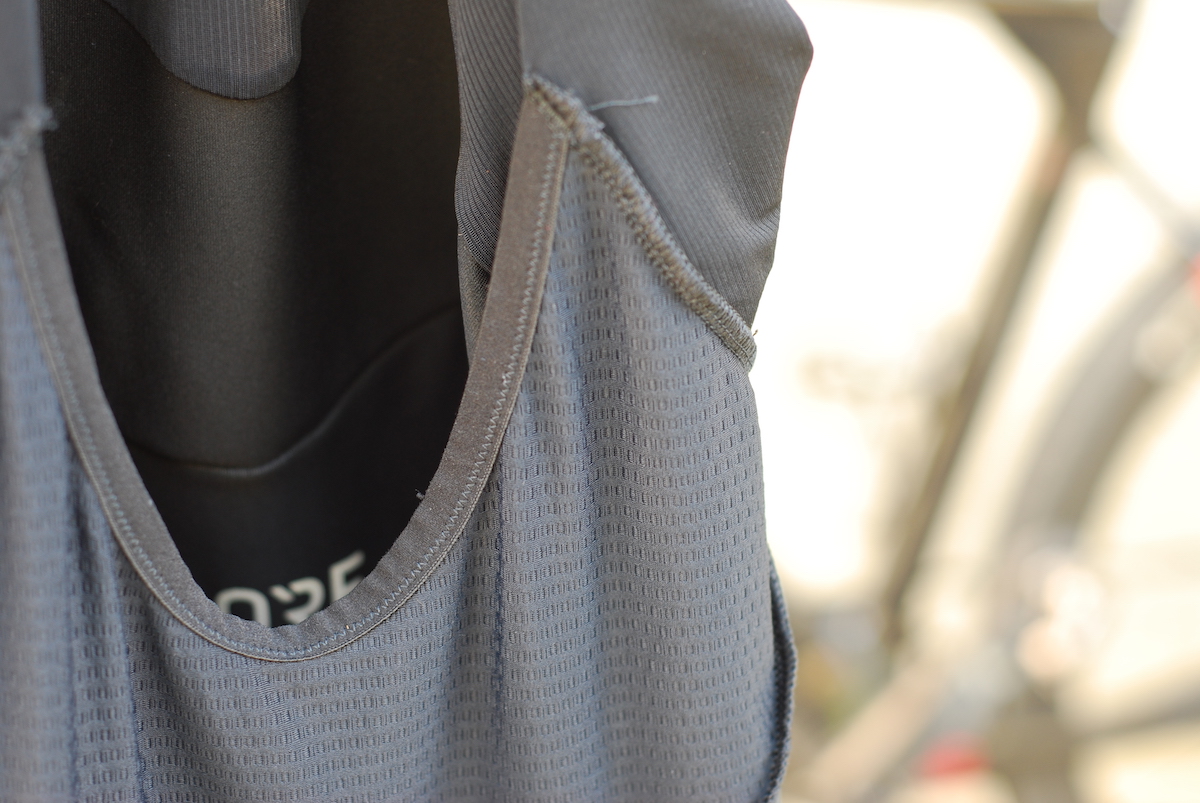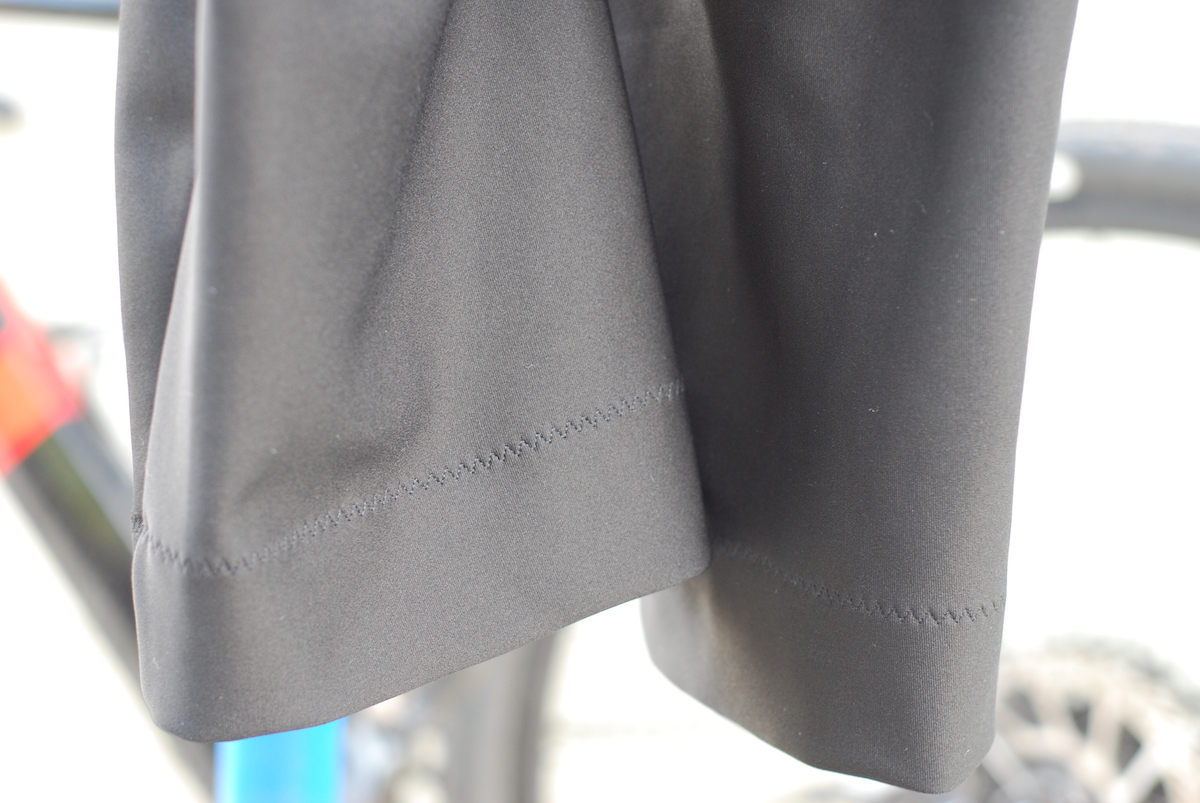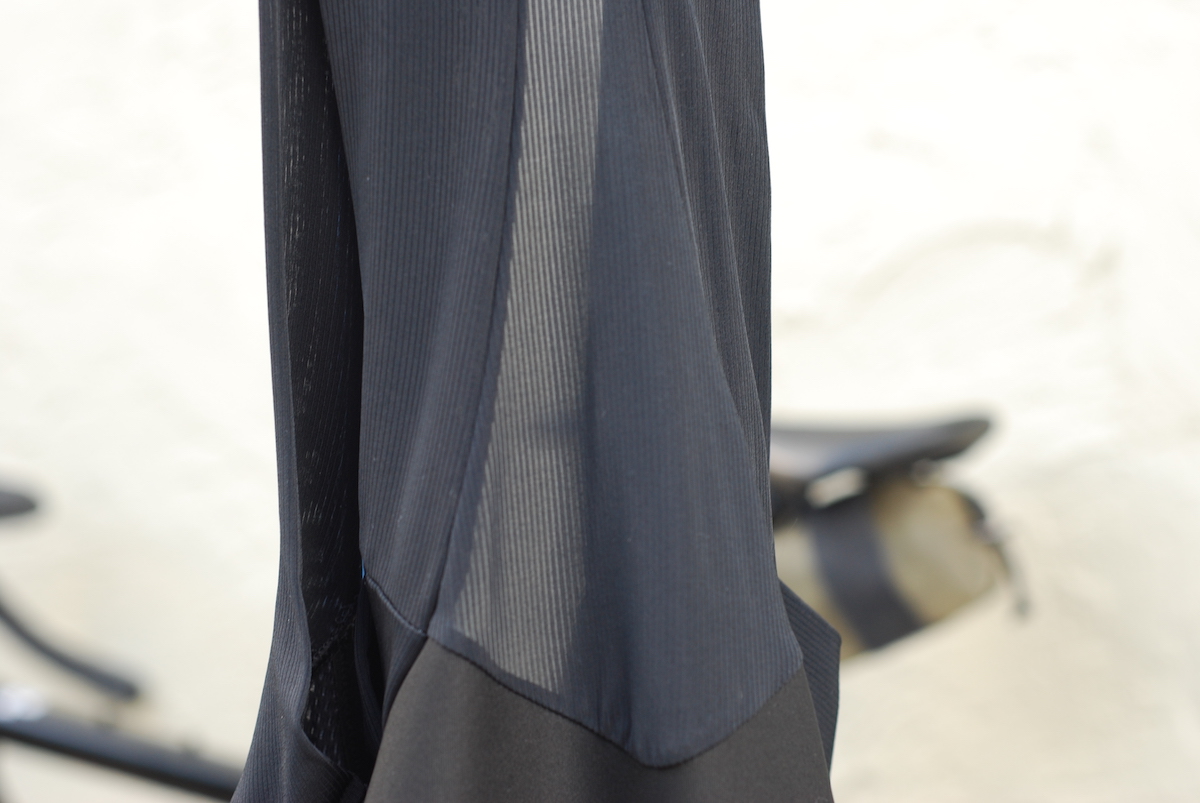 MSRP: $169.99
Finally, for something warmer on the seat and legs I opted for the C5 Gore Windstopper Bib Shorts+. And while I'm not sure what the "plus" represents, if it's for added comfort and warmth then I'd say they got it right. On their website Gore recommends these shorts for temps 41° - 59°F, and they worked quite well in those conditions on a couple of longer road and gravel rides. These function as a great commuter bib as well, given their lightweight construction and comfort while carrying a pack. Attention to detail throughout, Gore clearly paid special attention to each component of these shorts, adding comfortable fabric and breathability in all the right places. The chamois is also well designed and comfortable. Overall the C5 Gore Windstopper Bib Shorts+ are a solid option for warmth, comfort and efficient pedaling while rolling in the cold.
Key Features
Reflective elements

Advanced Road chamois is comfortable and supportive

Breathable windproof front

Comfortable on-skin fabrics

Gore Windstopper blocks the wind and repels water

Full mesh bib construction adds breathability
For more information on these and other Gore products visit https://www.gorewear.com/