It was just a week earlier our friend Neil Shirley posted about an upcoming "group ride" in the Santa Clarita Valley. Located just 120 miles north of San Diego, we could't pass up the the opportunity to experience some new dirt and make a few new friends. The ride was planned for Sunday June 10, with an 8AM start from CBS Cycling. The forecast called for reasonably warm temps, sure to be dry and dusty.
It turns out the ride was also a chance for the so called "Gravel Prophets" to debut their brand new custom Eliel Crafted cycling jerseys. A prophet, "A person who advocates or speaks in a visionary way about a new belief, cause, or theory" turns out to be a fitting description for these gents, known for their influence and clout in the emerging swell of gravel. With a strong crew of around 35 riders, we set out for 50+ miles of pristine Santa Clarity backcountry, where little water and plenty of dirt could be found.
Once outside the city limits we continued North through the Haskell Open Space Area, a beautiful section of wide open groads and a steady climb. The first challenge of the day came around mile 11 as we climbed City Highline Mortorway, a fire road with a few steep sections that spread the field over the new few miles. We regrouped towards the end for a quick snack before continueing on.
After a few of short, steep climbs we approached what was one of our favorite sections on the course, "Drinkwater to Reservoir" on Strava, otherwise known as Forest Route 5N27. Although paved, this was a narrow, rough road overlooking a broad canyon to the left that seemed to go on endlessly with long sweeping turns and a hypnotizing descent that brought us down to the canyon floor and San Francisquito Canyon Rd.
From there we briefly regrouped then heading up the other side of the canyon to begin a long and grinding path along the San Francisquito Motorway, and eventually to Charlie Canyon Rd that would take us to Sulphur Springs, CA.
We rolled into town for a quick regroup/refuel at Gallions, then continued on...
With 15 miles remaining, we climbed then descended Sloan and Hasley Canyon Roads, rolled through enjoyable bike paths along the Santa Clarita River and finally finished our journey where we started.
This ride was brought to us by the Gravel Prophets, a great group of guys from San Diego to Santa Barbara California. Look for more to come from these men, we certainly will.
The People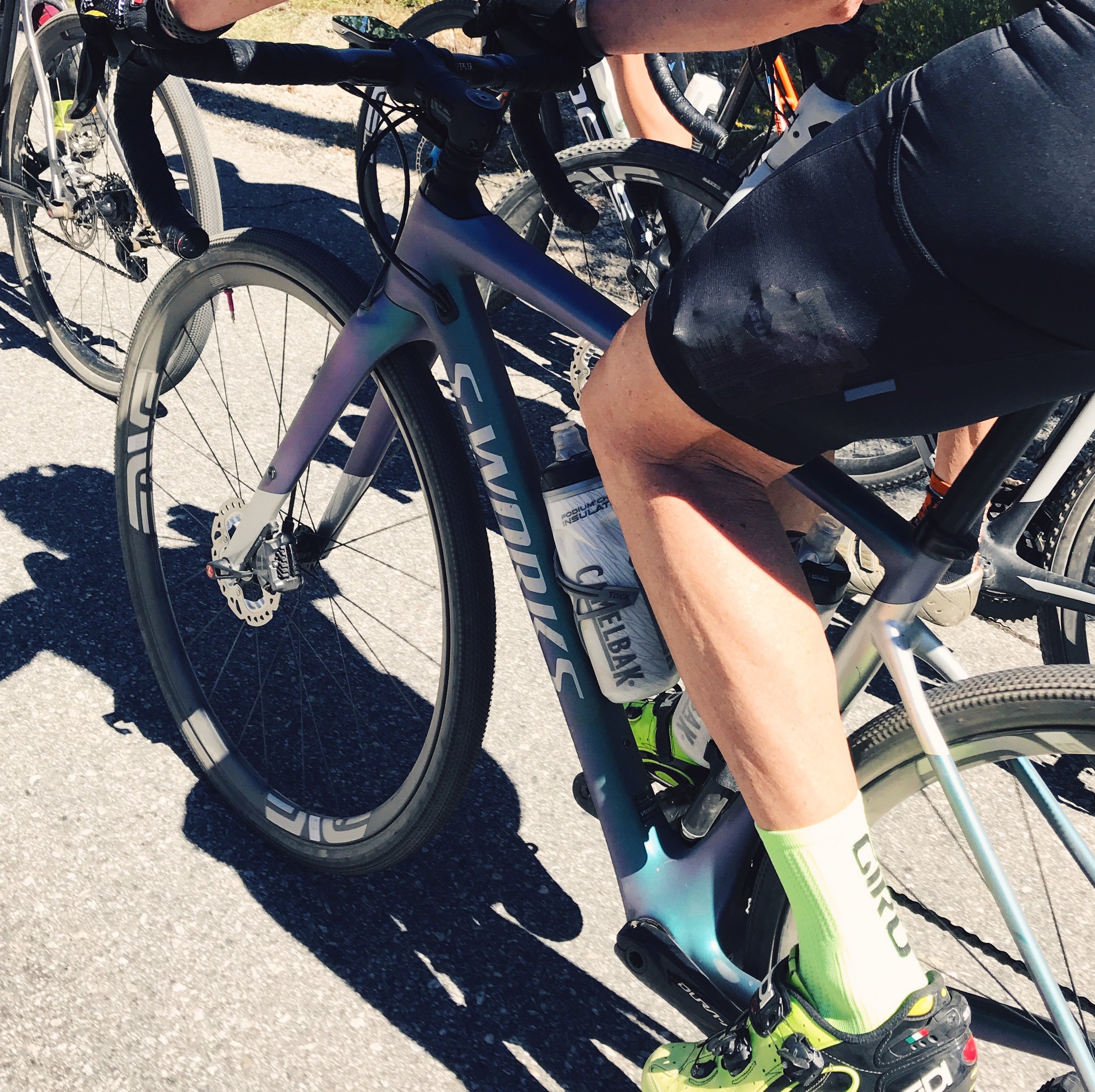 Thanks for reading! If you enjoyed our event recap please consider sharing with your friends.